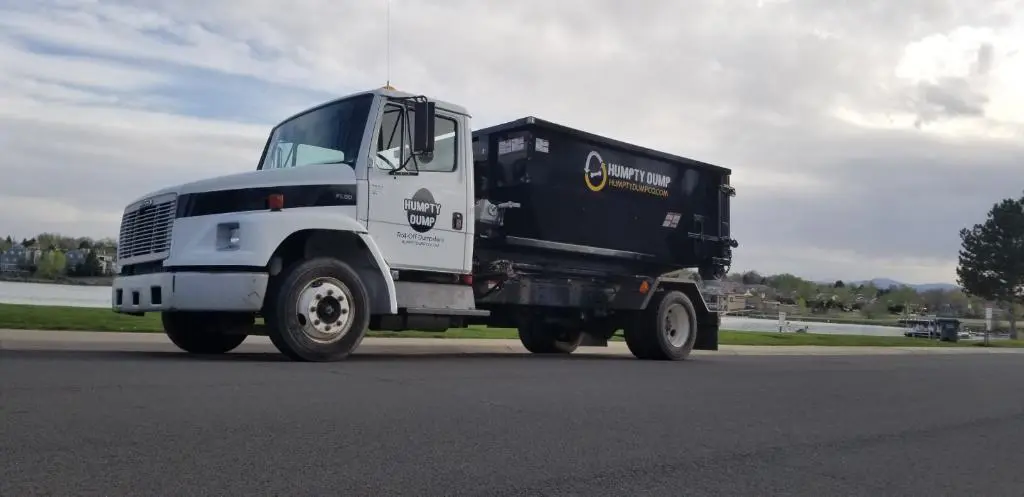 Proper waste management is crucial to maintaining the cleanliness of the Highland Ranch community. Ensuring we all have clean properties and businesses, shows that we value the safety of everyone around us.
When it comes to properly disposing of your waste, you aren't alone! Humpty Dump Roll-Offs & Dumpsters offers residential and commercial dumpster rentals in Highlands Ranch to lend you or your business a hand in proper waste management.
Your Role in Highlands Ranch Waste Management
Are you aware of how you should dispose of your trash? Before starting any commercial or residential project it is best practice to learn the waste management protocols of your area. Proper waste disposal is critical to the health of the people in the community and the environment. One easy way to ensure you are following the city's waste management guidelines is renting a roll-off dumpster. Doing this can also make your project's clean up easier and faster, and takes the burden off your shoulders.
What Size Roll-Off Is Necessary?
To ensure that you are able to properly dispose of your residential or commercial waste it is important to ensure you find the right dumpster size for your project. When determining what size dumpster you need it is important to keep in mind where you will be putting the dumpster, the type of project, and your budget. Humpty Dump's team is more than happy to help you determine which dumpster from our fleet is best for your project just give us a call. To give you a better idea of what each size is best suited for read below:
10 yd. Roll-Off Container
This dumpster size is best suited for smaller projects including small kitchen and one bath remodels, small to medium outdoor deck renovations, and disposing of unwanted shrubs and bushes. A 10 yd dumpster can also be great for small house move outs or yearly spring cleanings.
15 yd. Roll-Off Container
A 15 yd. dumpster is especially great for medium sized projects such as a kitchen and multiple bathroom remodel or medium-sized deck project. Many people also use this size when moving out of a three bedroom house or when they want to dispose of unwanted items from inside or outside of their house.
20 yd. Roll-Off Container
This size is the biggest size offered in Humpty Dump's dumpster fleet and is the best size for high-volume remodels. While most dumpsters this size are around 22 feet long, our 20-yard dumpsters are only 13 feet long making them great for when space is limited.
30 yd. Roll-Off Container
This is the big one! This size dumpster is excellent for full home remodels, or four to six bedroom clean outs! If you have a lot of volume this is the dumpster for you.
40 yd. Roll-Off Container
This is the even bigger one! This dumpster is the biggest dumpster Humpty Dump Roll-Offs & Dumpsters offers and it is great for large, full-home remodel or large move outs.
The Right Company For the Job
Managing waste is a tedious task, but our life is trash at Humpty Dump and we want to help you! Whenever you need a dumpster rental near Highlands Ranch, reach out to Humpty Dump. For more information, call us today at 1-844-HUMPTYD!
09/10/2020
By:Humpty Dump Roll-Offs & Dumpsters
Category:Articles
no comments